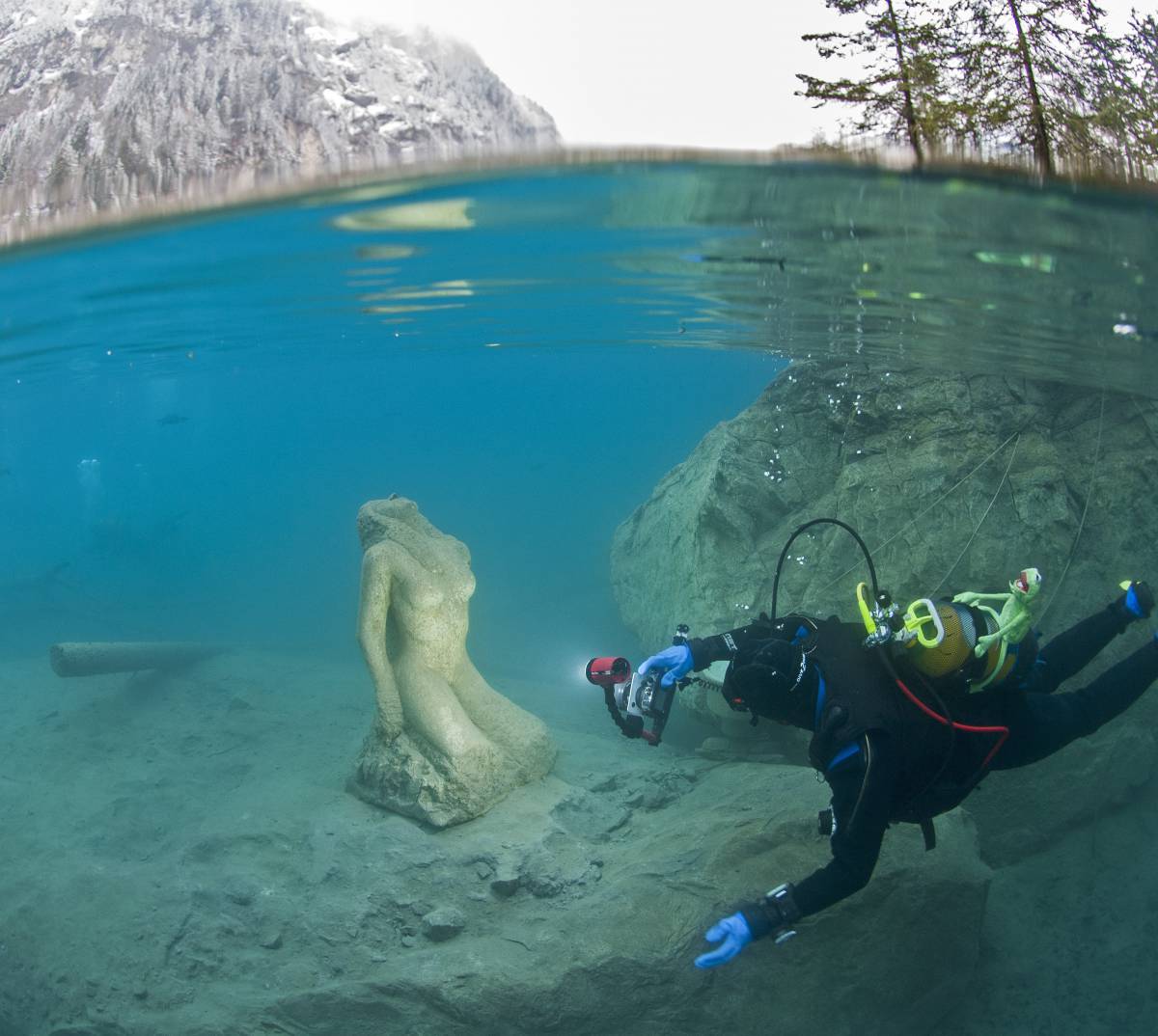 Diving in the Blausee
The bucket list highlight for every diver! During the winter season, certified divers can make an unforgettable dive in one of the most beautiful mountain lakes. Surrounded by hundreds of organic trout, you dive along ancient trees and imposing rocks. A highlight is the stone sculpture at the bridge from the famous Blausee saga.

Offer:
Exclusive dive in the Blausee between 08.00 and 10.00 am or between 05.00 and 19.00 pm
Changing facilities in a heated and protected room close to the lake (chalet).
4-course gourmet surprise menu after the dive.
CHF 99.-- per diver
CHF 79.-- for accompanying persons
Information
Water temperature approx. 8 °C
Visibility: approx. 5-15 metres
Maximum depth: 12 metres
Size: 0.64 hectares
Height above sea level: 887 metres
Current: none
Important
The number of persons is limited to 15 divers per day.
Diving is by appointment only.
Great care must be taken with the trees and rocks.
We do not provide diving equipment, nor do we have the possibility to fill tanks.
You will not be accompanied by a diving instructor or guide from our side.
Non-agency Acknowledgment Form
Each diver must fill out the disclaimer in full before the dive and hand it in at the hotel reception on the blue lake. One copy must be completed for each individual diver.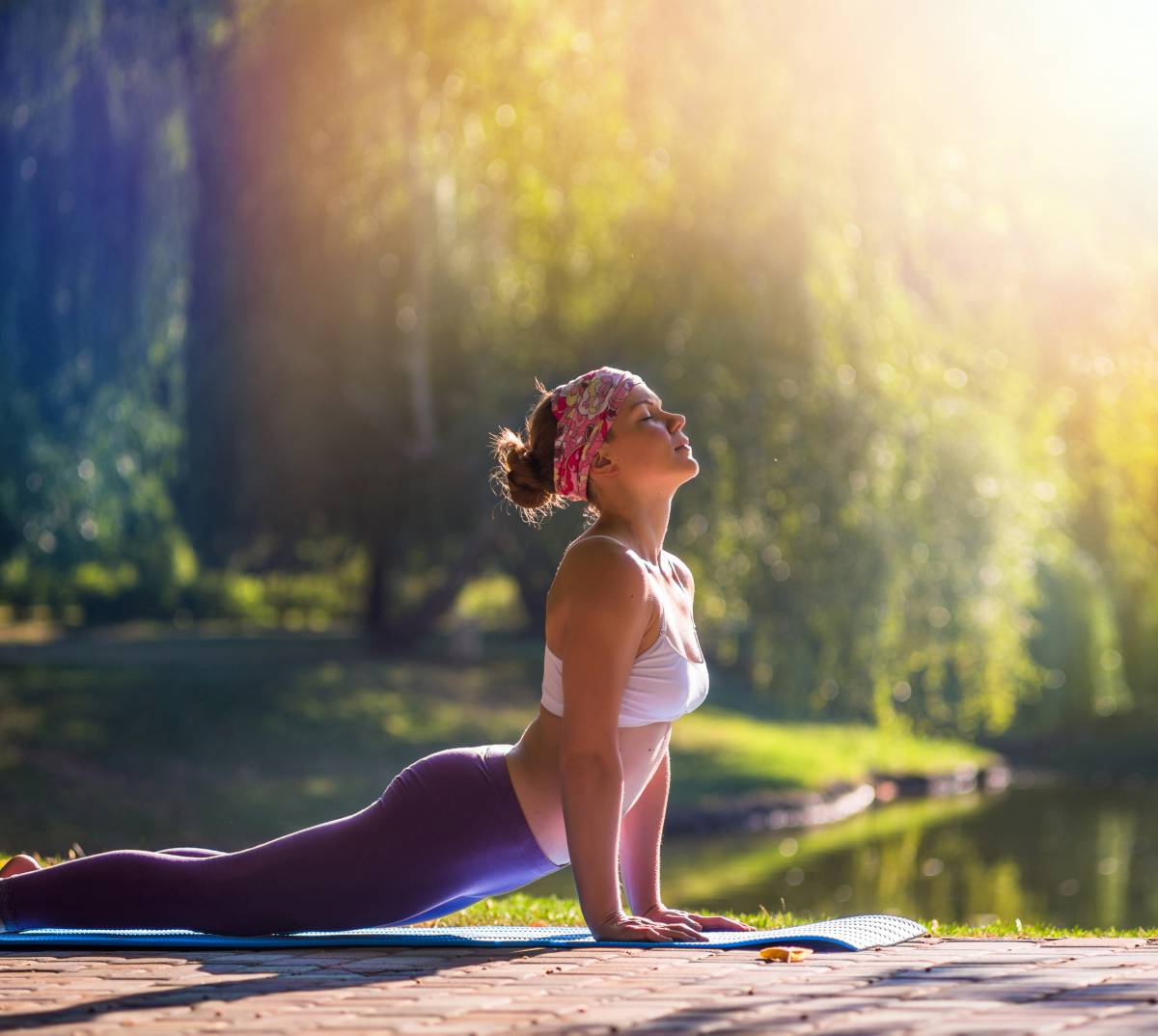 Yoga at the Blausee
In terms of relaxation, we regularly offer de-stressing yoga retreats - perfect for recharging your batteries in the fairytale Blausee nature park. The energising and restorative yoga sessions include advice on self-care, meditation and breathing techniques, while the delicious nourishing meals and beautiful natural surroundings are all there to support you.

In collaboration with KAREN KURZMEYER, the upcoming Yoga and Self-Care Retreat takes place at the Blausee from 2 - 5 november 2023.

Karen is a certified RYT 500 yoga teacher, self-care coach, retreat leader and integral facilitator. You'll leave the retreat balanced, refreshed and with the self-care tools to help support your well-being as we move into new beginnings and the spirit of spring.
Men, women and all experience levels welcome. Previous knowledge of yoga is recommended, although not conditional. This retreat is designed to be accessible with modifications and variations offered as needed. 
Reservations:
contact us
Retreat Leader
KAREN KURZMEYER
karen@karenkurzmeyer.com
Tel: 078 732 25 51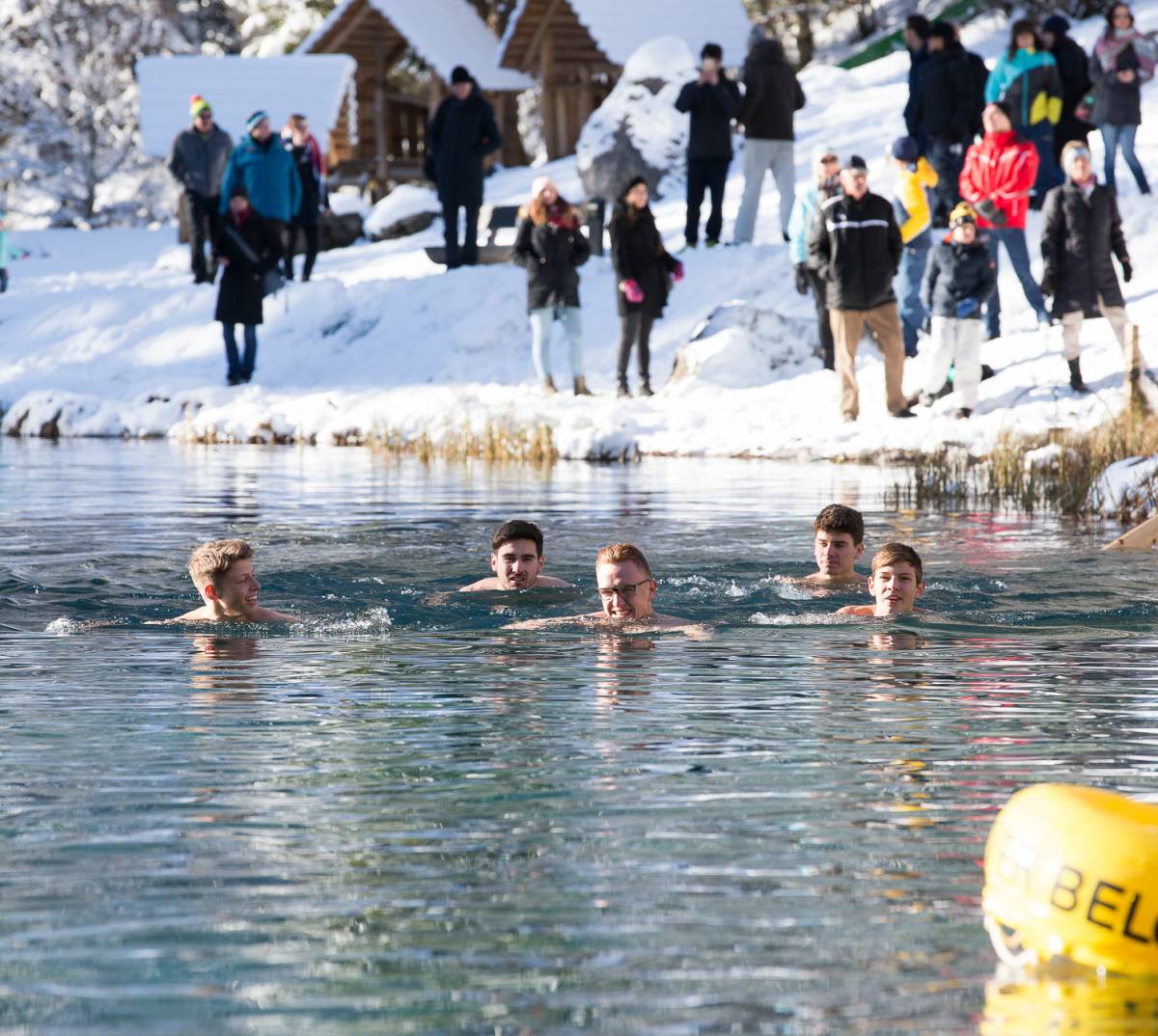 Ice swimming in the Blausee
Hardy souls and tough cookies up for a challenge are in for a treat in early December: bearing in mind the temperature of the Blausee is around five degrees Celsius, you are invited to enter the water and swim a distance of 42 metres across the lake - it's good for you, and it raises funds for children and young people. Receipts from the Blausee swimming event go to the "Freude herrscht&#8221 foundation, which promotes sport and exercise amongst the young.