Nature at its best and most beautiful
The Blausee - one of Switzerland's loveliest mountain lakes
A warm welcome to our little paradise in the midst of the Kandertal mountains. The Blausee brand stands for uniqueness from start to finish. Hospitality is part of our mission so you can indulge all your senses with us. The Blausee is considered a place of power - one where you can relax and enjoy nature at its best. Awaiting you is a small, charmingly furnished Grand Hotel complete with spa and fairytale nature park, and a 13 Gault&Millau-point cuisine that invites you on a culinary voyage of discovery. We also welcome events and seminars, for which we offer an idyllic setting.
If you ever find yourself in the Lake Biel region, be sure to visit our partner establishment on St. Peter's Island (St. Petersinsel / Île Saint-Pierre). Occupying a former monastery, the hotel is located on the south-eastern side of this pretty peninsula and serves lovingly prepared fare from the region.
Your hosts
Lena and Janis Buergi
and the whole Blausee team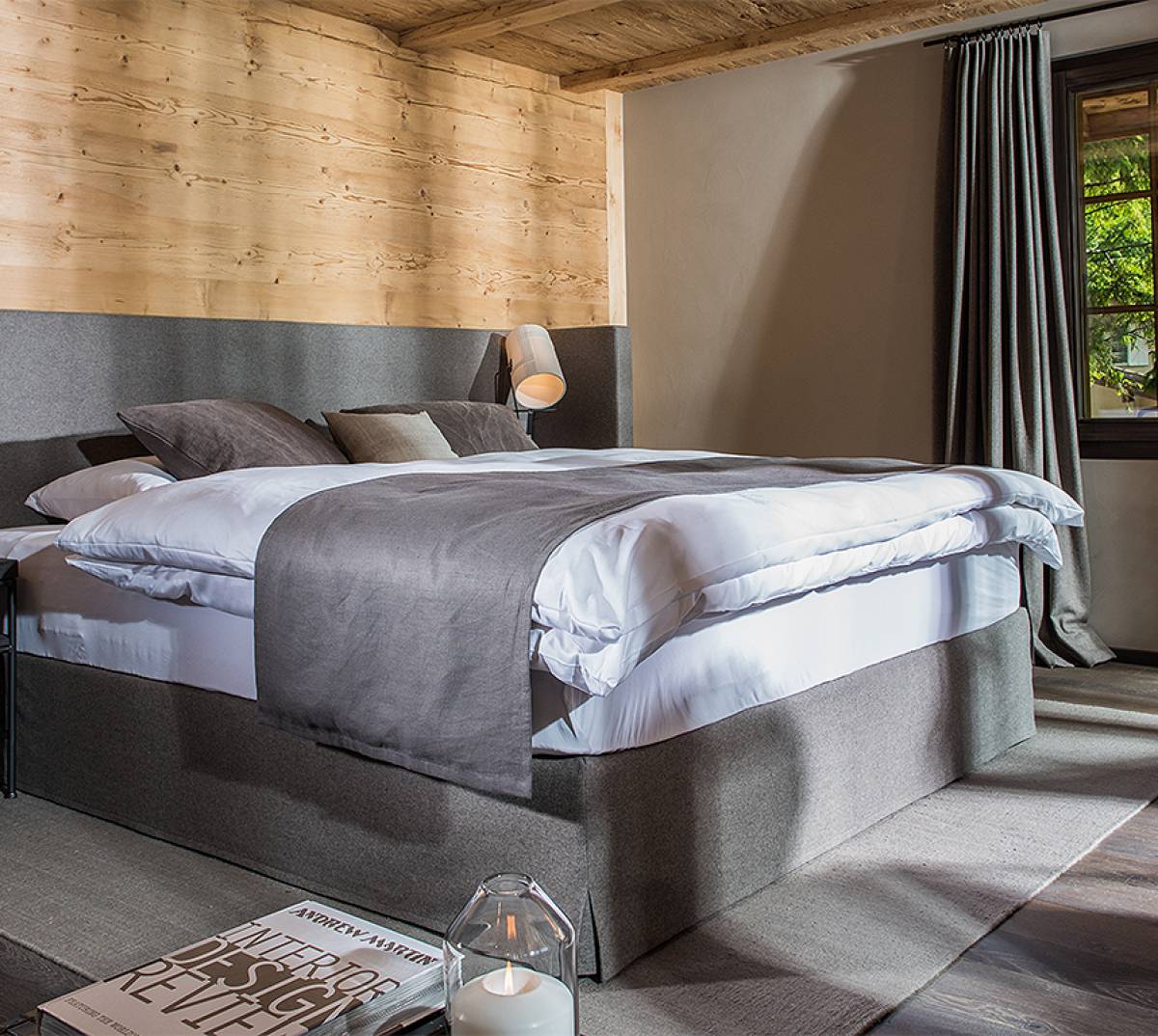 Arrive, immerse yourself and unwind.
Surrounded by enchanting nature and high mountains, there it lies - the little turquoise-blue lake. The Blausee Hotel offers more than a unique setting. Its eleven double rooms, three single rooms, one junior suite and three chalet suites all benefit from a tasteful, unique decor and an en-suite bathroom with bath/WC or shower/WC. The hotel does not have a lift.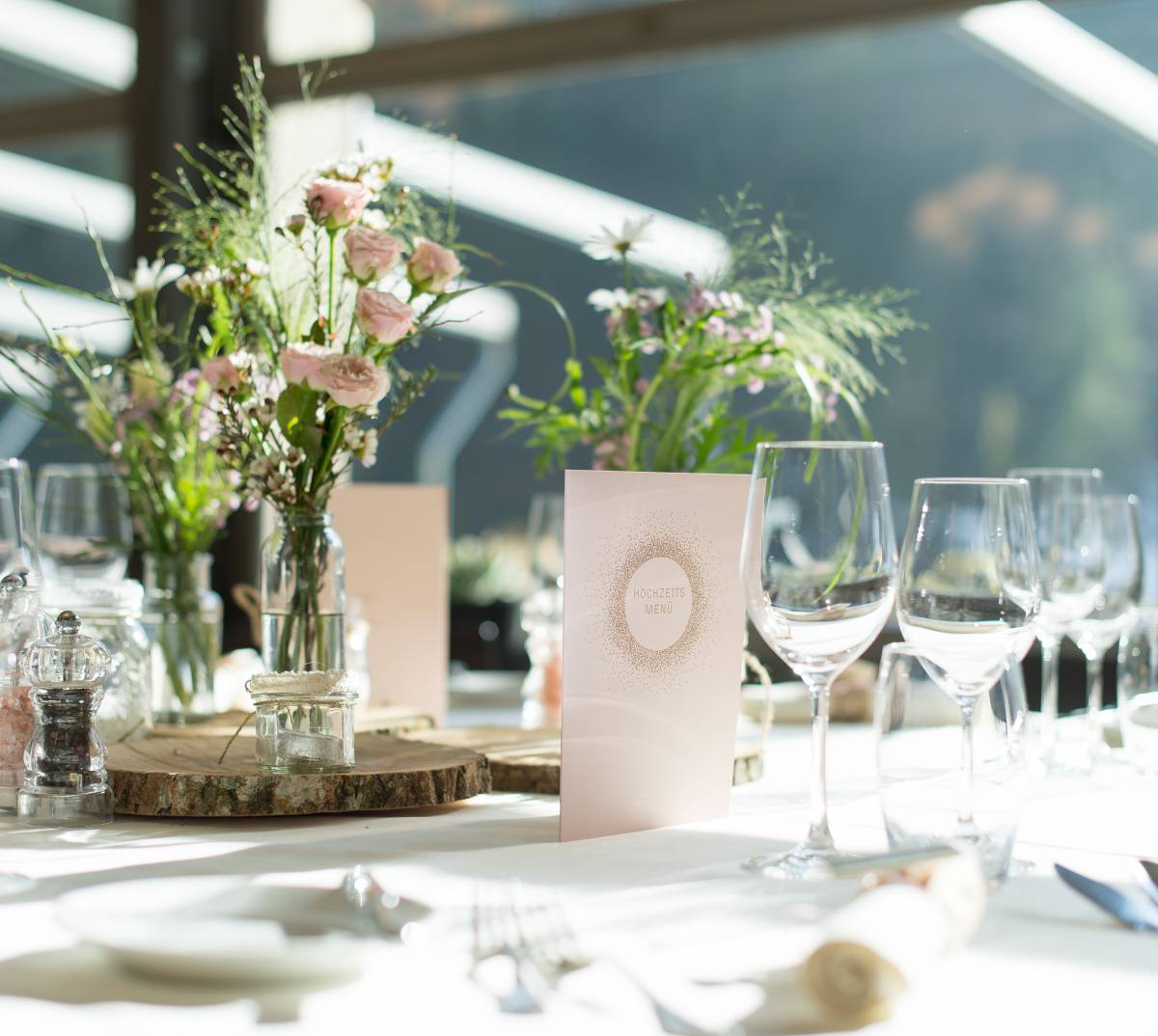 DINE, INDULGE AND RELAX.
With us, you are spoilt for choice: sample an organic trout from the Blausee, a tasty piece of meat sourced from the region or a well-presented vegetarian dish - or go for one of our creative menu compositions. The superb cuisine can be served on the terrace, in our art-nouveau restaurant or in the Grandezza room. Our evening menu has earned us 13 Gault&Millau points.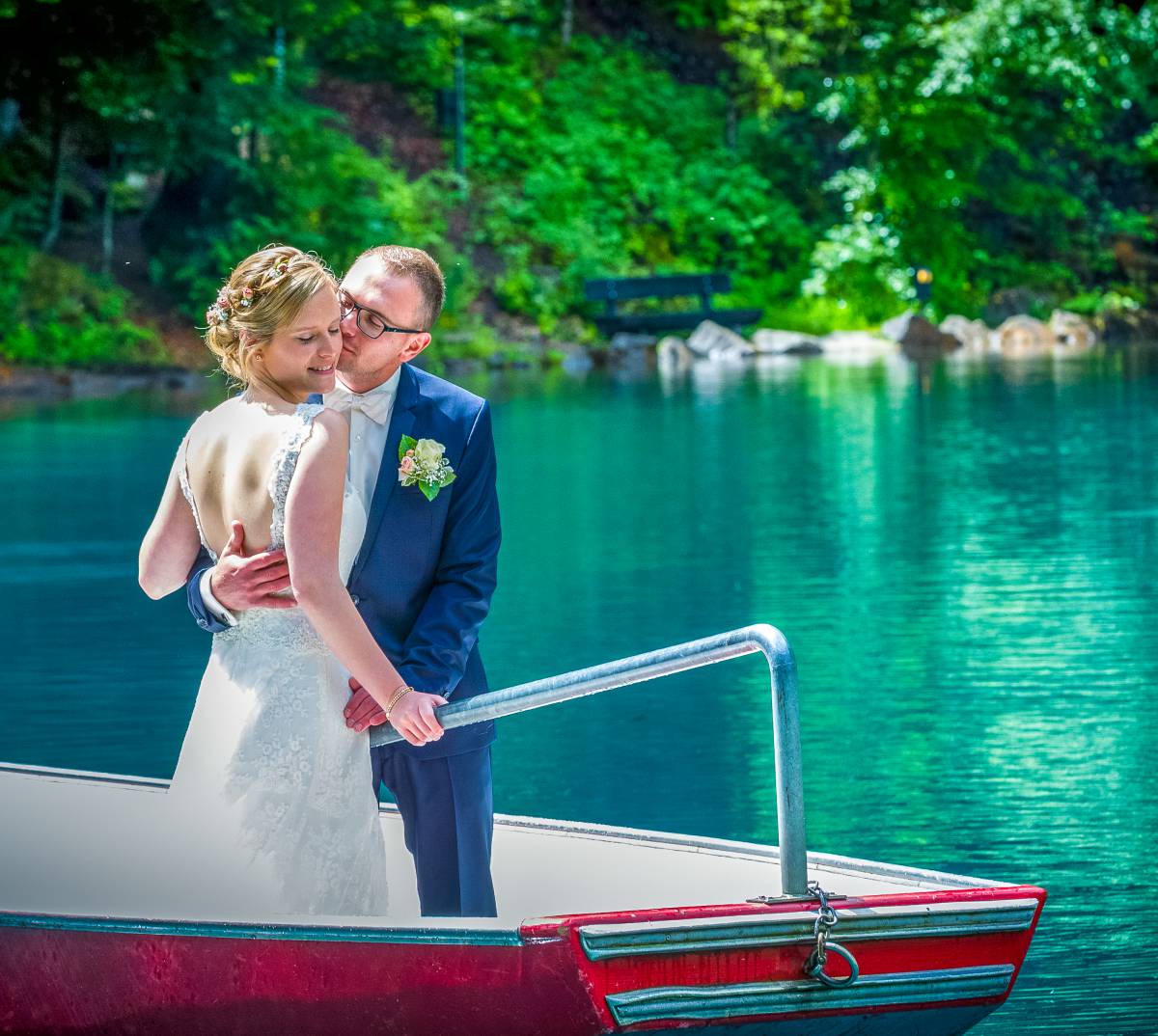 TOP 10 of the best event venues
Thank you for your interest in celebrating your wedding at the Blausee. The Blausee offers you and your guests a unique setting as well as service and cuisine worthy of the occasion. With their wealth of possibilities, the park and hotel add a special touch to your celebration.
Blausee shop
Our new Blausee shop is situated next to the car park/Blausee entrance. In addition to many fine Blausee products, you can also find high-quality souvenirs, candles, crystals, Blausee lucky charms, chocolate, fish and meat products from the local region and a hand-picked range of products and gifts. Fresh organic trout, trout mousse and other products can also be purchased during opening hours. It is well worth a visit.